As state-owned enterprise, Duc Khai Joint Stock Company has a staff of more than 500 Party members - Employees with professional qualifications, high skills and thousands of unskilled workers serving in the systems of retail, distributors, supermarkets and in construction projects.
- With the policy of promoting social sponsor work, sharing and shouldering a part of responsibility with the society in taking care of spiritual and material life for orphans and street children with special disadvantaged circumstances, in 2004 Duc Khai Joint Stock Company established Duc Khai Orphanages and Vocational Centers in Xuan Hoa Commune, Xuan Loc District, Dong Nai Province and Tan Duc Commune, Ham Tan District, Binh Thuan Province.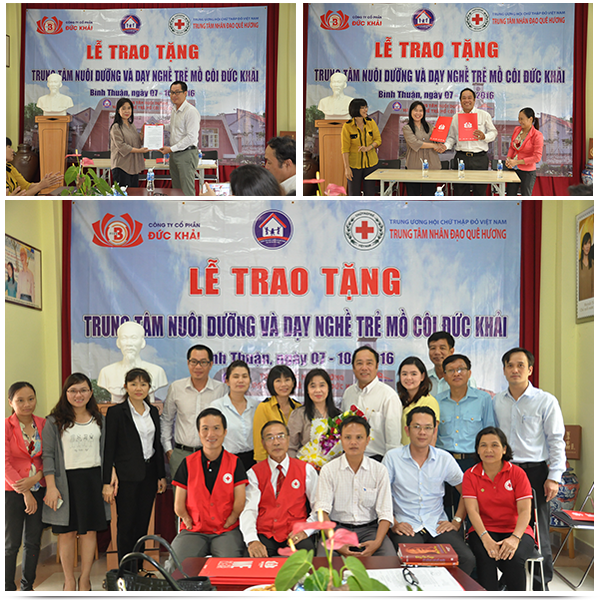 - With a land area of 16,407m² and ownership of onsite projects, the Center was built spaciously and equipped with sufficient educational equipment for child rearing; fully-furnished dormitories, study and play areas used for the purposes of nurturing and vocationally training orphans, creating conditions for orphans to have a healthy living environment and have a chance to fully develop both physically and mentally. The Center wishes to nurture and educate children to learn about culture and receive vocational training so that they have enough knowledge before integrating with the social community, taking care of their own lives, stabilizing their lives and escaping from a miserable life, poverty, and partly easing the pain of their loss.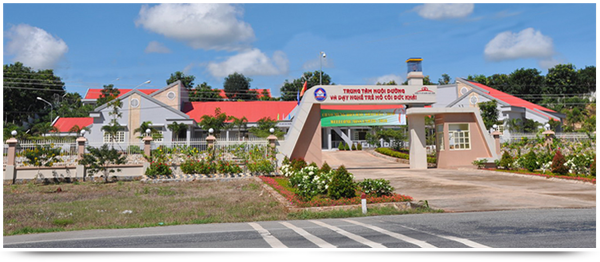 - However, because the Center lacks experience in management and operation to achieve the desired effects, the Company calls on social organizations, domestic individuals and organizations as well as overseas Vietnamese people, patrons and benefactors to join hands to help put the Center into operation. The Company will voluntarily donate all facilities to any Charitable organization that has effective management, running and operation to avoid waste, and simultaneously meet social needs.
- For further information, please contact the Orphanage and Vocational Center at 271/7B An Duong Vuong Street, Ward 3, District 5, Ho Chi Minh City - Phone number: 08.38306868, fax number: 08.38306969. The company is honored to glorify the units and benefactors who take over the Center and join hands to implement noble and meaningful obligations for the community.