Apartments near Phu My Hung about 1 billion

Handover at the first quarter - 2013
- Following the success of nearly 400 units in phase 1 of The Era Town Project was sold in just 3 months; Duc Khai Corporation has officially launched the second phase of 200 apartments with average price from 14.8 million per square metre. An apartment in the area of District 7, 15 minutes drive from Phu My Hung urban area with the price around only 1 billion.

Pay only 50% and move in
- The investors of The Era Town Project were signed with banks to support interest rate for customers with loan assistance of up to 70% of the apartments along with flexible payment methods and preferential interest rate of 12% in 6 months.

- In particular, the customer will be handed over the apartment if they pay the total of 50% in first quarter 2013. This is also the time of Nguyen Luong Bang street extension (15B Street) will constructed. We can say, investing in apartments in The Era Town is a "catch up" infrastructure, because when the 15B Street complete, the apartment values will be increased many times due to the distance from The Era Town and Phu My Hung urban is reduced and only takes about 5 minutes driving.

- The Era Town Apartments used the materials and equipments that are produced and imported from famous brands all over the world. Prices are now a concern for most buyers. However, this is not the most important factor for buying houses since a cheap apartment could become expensive if that apartment is handed over unfurnitured or equipped with unknown brand equipment.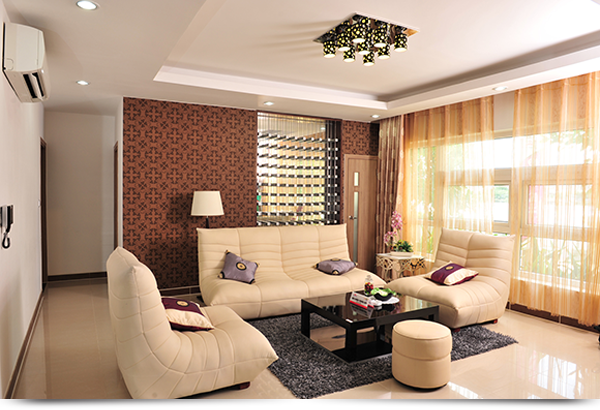 - This is a good time for those who have real needs on housing to buy a new apartment. However, for customers who invest in housing or need a living place, they also look at a good construction progress and finishing furniture brand as the basis for assessing the quality of the future products. Not too hard to pick out the real responsible investors that is capable to bring good products to market or not, we can look at the progress of the project. Customers can have an "inspection tour" at the construction fields of The Era Town projects before deciding to buy a home. Because, seeing the view of construction workers are rushing to work day and night there with higher apartment blocks every day, each client will become "a wise consumer."

Prime location
- Located in the 15B street connect to Nguyen Luong Bang Street, District 7, HCMC, The Era Town project's area about 10.8 ha including 9 blocks with more than 3036 apartments, commercial areas, public facilities and technical infrastructure. The Era Town by Duc Khai Corporation as an investor has a total investment nearly 4,765 billion VND.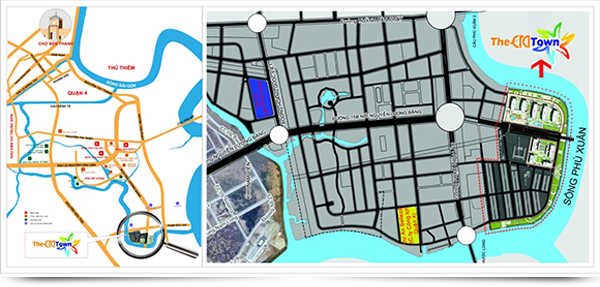 - Not only is located in a beautiful location that The Era Town is just far from central district about 7 km, with about 15 minutes drive, and far from new urban area Phu My Hung only 2 km so The Era Town's resident should be able to enjoy full benefits of this area such as Parkson Paragon Shopping Center, Coop Mart, Saigon South International School, RMIT University, International Hospital FV, Tam Duc Heart Hospital; far from Phu My Bridge 2km and Thu Thiem new urban area with only 6km. Also, running parallel to the road project is Huynh Tan Phat Street and Nguyen Huu Tho Street which create convinient connection to the eastern, western and eco-tourism Can Gio.

- The location of The Era Town has 3 sides surrounded by the gentle Phu Xuan River, is alluvial silt as a gift from nature for the apartment owners of The Era Town, bringing a life of peace and prosperity for residents. Located in a complex and harmonized ecological, near the river, high rate of green trees and separate space make The Era Town unaffected by vehicle noise and dust.

- In addition to factors such as prime location, convenient transportation and connect with existing centre as well as the surrounding urban environment is one very important factor when buying houses. Understanding this, the investors have spent more than 3.6 ha in total area to build up the green parks and embankments along the Phu Xuan riverside approximately 1.3 km. Social infrastructure of the project is already completed with facilities and services such as kindergartens, primary schools and secondary schools, supermarkets, restaurants, medical services, sports center, swimming pool, living area community...